Every day when my daughter comes home she tells us, "This was the best day ever." We are so thankful for all of you.
I've been so impressed by my daughter's self-initiative this year, and I feel that Mrs. Bennatt plays a big part in that! Her self-confidence has grown. You help me a great deal at home by keeping her anxiety levels low throughout the day. It brings me so much joy when she returns home from school with peace and inspiration to finish well. This is a big change from years past in a school setting. Thank you!
I have seen what Mrs. Harrison has done with the students in her class and how far some of them have come already this year, my daughter included. They get up in front of the class with confidence, and I am just in awe. I am so happy that my daughter is in her class and look forward to next semester.
CCS is accredited through ACSI and is a member of ACCS
Citadel Christian School holds accreditation and membership with Association of Christian Schools International and membership with Association of Classical Christian Schools. We have an effective curriculum and a remarkable staff, providing the tools our students need to master their studies and retain knowledge, rather than simply answer questions on a test. In this environment, student achievement soars.
Achieving accreditation is a thorough process by which a private school is audited and must adhere to certain requirements on governance best practices, financial transparency, curriculum quality, student safety, and staffing.  Additionally, all accredited schools in Texas must annually administer a national norm-referenced test approved by the school's accrediting agency.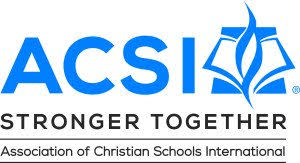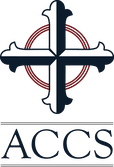 We are committed to producing students who:
 
​Spiritual and Moral
Confess Jesus Christ as Savior and Lord and have a growing, personal relationship with Him.
Live according to the authority of God's Word.
Demonstrate a life of virtue by their understanding and application of God's Word in their daily lives.
Actively pursue a life of faith empowered by the Holy Spirit that demonstrates love, joy, peace, patience, kindness, goodness, faithfulness, gentleness, and self-control.
Practice the disciplines of Bible study, prayer, Scripture memorization, worship, and service.
Possess apologetic skills to defend their faith.
Understand that all thoughts and choices have consequences; some positive, some negative.
 
Social and Personal
Demonstrate leadership with honesty and integrity.
Understand the worth of every human being as created in the image of God, and treat all people with compassion, respect, dignity, grace, and truth.
Develop biblical attitudes toward marriage and the family, as well as the understanding and skills needed to establish God-fearing homes.
Practice responsible stewardship of God's creation.
Be good stewards of their finances, time, and all other resources.
Practice good health habits and physical fitness, treating their bodies as the temple of the Holy Spirit.
Demonstrate a realistic and biblical view of work and material things as means to accomplish God's glory.
 
Academic and Intellectual
Demonstrate mastery in all academic disciplines, including reading, writing, speaking, listening, and critical thinking.
Be proficient in mathematics, science, and problem-solving.
Have knowledge and understanding of people, events, and movements in history (including church history) and the cultures of other peoples and places.
Appreciate literature and the arts and understand how they express and shape their belief and values.
Have a critical appreciation of languages and cultures of other peoples, dispelling prejudice, promoting inter-ethnic harmony, and encouraging biblical hospitality.
Develop the unique talents and gifts given to them by God.
Demonstrate an attitude of intellectual inquiry that fosters a love of lifelong learning.